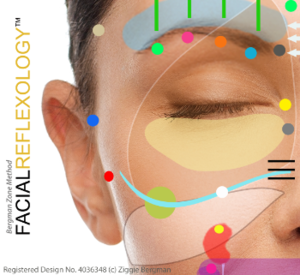 Facial Reflexology Bergham Method
I'm lucky enough to have trained with Ziggie Bergman, the acclaimed facial reflexologist who has developed her training over the past 20 years to develop a combination of traditional reflexology methods and ancient healing techniques. Facial reflexology delivers all the health benefits of traditional foot reflexology stimulating reflexes to helps kick start the body's healing mechanisms. It helps improve circulation, nerve conduction and encourages the body to release toxins. Facial reflexology is used to relieve pain and to treat common conditions in many native American tribes as the face's close proximity to the brain and cranial nerves especially make facial reflexology very powerful in impacting the body systems.

Facial reflexology promotes the production of new skin tissue, improves skin tone and can also give clients a healthy glow, fresher looking skin and look like 'improved versions' of themselves.

"I have had two facial sessions with Jules, she is lovely and I found the treatments both hugely relaxing and beneficial. Would highly recommend."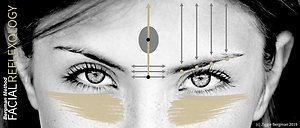 Benefits
- Aims to relieve the effects of stress and can bring about a general feeling of calmness and relaxation.
- Aims to improve circulation to face and head area and has a direct rejuvenating effect on the skin leaving the face glowing and radiant.
- Helps relieve sinusitis/congestion.
- Relieves tension in the muscles tissue.
- Has a direct rejuvenating effect on the skin and leaves the face glowing and radiant.
- Relieves mental strain and improves concentration.
- Relieves tension in the muscles tissue.

After a few treatments lines and wrinkles can also become less visible after a few treatments as circulation flow is increased to release muscle tension.
Treatments
I use high quality Neal's Yard facial oils for my treatments which feel and smell sublime. As a blissful treat facial reflexology can be combined with foot reflexology for a super relaxing treatment;
The Ultimate - Foot and Facial reflexology which is an extremely popular treatment that I offer as a 60, 75 or 90 minute treatment.