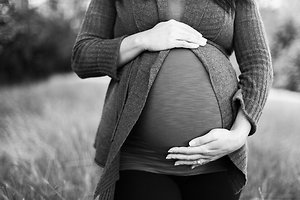 Reflexology for Pregnancy
Reflexology is a safe holistic treatment that can be enjoyed throughout all trimesters. It's wonderfully restorative and booking a course of treatments is a lovely way to calm, reduce stress and anxiety levels and to get the body and mind into the best possible condition for birth. Giving yourself time to relax and mentally prepare for what lies ahead is empowering. I recommend monthly treatments and increase the frequency to once a week after 37 weeks.

The benefits of maternity reflexology are well researched and there are several studies to support lots of anecdotal support. Research supports that those that do;
- Have significantly less pain during labour
- Experience shorter first stage labour
- Sleep better post pregnancy
- Reduce anxiety levels postpartum


"Dr Gowri Motha's studies (1993/1994) on first time pregnant mums concluded that those who received at least 9 reflexology treatments during pregnancy had far shorter labours and required significantly less pain relief than those who had not received reflexology."
Regular reflexology treatments can help to manage, prevent and relieve many symptoms experienced during pregnancy;
- Sickness and nausea
- Pelvic and lower back pain
- Insomnia and sleeping issues
- Constipation and digestive issues
- General discomfort
- Heartburn
- Managing stress and anxiety
- Swollen feet and legs
- Itching
Please inform your midwife you are having reflexology treatments and bring your maternity notes with you when you come so that we can discuss them during your health questionnaire.
Priming for childbirth and labour
From 37 weeks specific reflexology techniques can be used to help prepare the body for labour but there is no evidence that reflexology can induce labour. However, it can help to mentally and physically prepare you for when you go into labour naturally. Relaxation will help reduce the stress hormones which can interfere with birth hormones and may delay the onset of labour.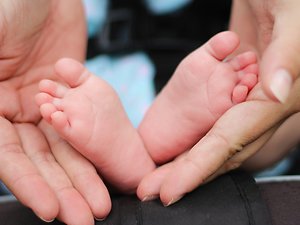 Postnatal Treatments
Following birth a woman goes through huge physical, emotional, hormonal and lifestyle changes and reflexology during this period can be wonderfully restorative and help recovery. Feelings of anxiety are common and reflexology can help to re-balance hormones and encourage great relaxation which in turn can reduce stress hormones. It helps blood flow, promoting healing and supports the immune function of the body and studies have also shown that it can help encourage milk production. You can have your treatment whilst nursing or cuddling your baby and I am happy to give you a treatment in the comfort of your own home where you would have a bit more flexibility. I found postnatal treatment so worthwhile following the births of my children so I am sympathetic to the challenges that this period brings.

"A 2018 study showed that women who received reflexology for 6 sessions had a significantly higher increase in milk volume over a 5 day period compared to the control group who had just received regular breastfeeding training. This indicates that reflexology is effective on the volume of milk of mothers."
Contraindications when pregnant
There are a few conditions contraindicated during pregnancy; - DVT (deep vein thrombois), Pre-eclampsia, Placenta Previa, grade 2, 3 or 4 after 32 weeks, Oligohydramnios, polyhdramnios, Hydroamniosis or placental abruption. If you have any concerns please consult your doctor or midwife