🎄 Gift vouchers available for foot reflexology or a foot + facial reflexology combination - The Ultimate Treatment. 10% discount if bought before 05/12/23🎄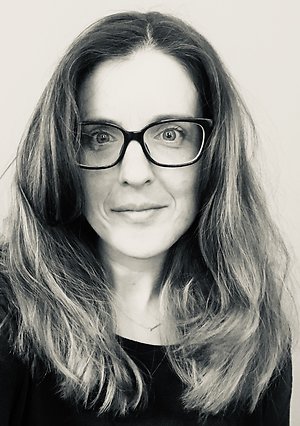 Welcome and thank you for visiting my website. .
I'm an AoR registered reflexologist with 15+ years experience and I run a well established home based practice in Prestwood, Buckinghamshire.

I understand the importance of helping ourselves holistically and my aim is to provide healing and restorative reflexology to help you feel your best.

My treatments have evolved to reflect my interests and I specialise in women's health and wellbeing support, from pre-conception, maternity and pregnancy care through to the menopause and beyond. Stress management, chronic illness, including cancer care and pain management. I also work in a school and have full DBS clearance to work with children and I enjoy offering support to children and young adults, I am very experienced working with children with SEN.

I offer traditional foot reflexology, hand reflexology and facial reflexology and more recently I have trained in facial cupping which complements facial reflexology and makes a lovely combined treatment. In addition to working from Prestwood I also offer treatments at home and in the workplace.

I love working as a reflexologist as I can see how positively it can help support people in so many ways. If you would like to know how it could benefit and support you, please get in touch. Please follow me on Facebook and Instagram for news and availability. Jules xx
treatment menu
I offer a range of treatments.

health and wellness
foot reflexology tailored to your individual goals. Can be combined with facial for the Ultimate treatment

pregnancy and the postnatal period suitable for each trimester to alleviate symptoms of common pregnancy niggles and to prepare the body and mind for labour and beyond.

fertility and cycle related conditions - Reproflexology™ to help support couples struggling to conceive. May help medical conditions including PMS, PCOS, endometriosis, adenomyosis and low sperm count.

women's health To support through each life stage from puberty to menopause.

lymph drainage (RLD) helpful to support anyone suffering from swelling particularly from lymphoedema post breast cancer and may be help symptoms of many auto-immune conditions.

facial reflexology the Bergham Method a deeply relaxing treatment that uses gentle pressure to areas of the face

children's, tween and teen - shorter treatments that include self help reflexology chart and mindfulness.
workplace reflexology packages available for workplace wellbeing


treatment room
The therapy room is a calm space and my treatments are relaxed and confidential with appointments during the daytime, evening and weekend for both adults and children. I also offer a local mobile service and work place treatments in both London and the local area. Prestwood is just off the A413 and close to Amersham, High Wycombe, Chesham and Princes Risborough and my premises offer parking and are wheelchair accessible.


about me
I was initially drawn to reflexology whilst working in London and struggling with stress and anxiety. I was gifted a voucher and the hour brought me such peace and calm and I left feeling so deeply relaxed. I began to have more regular treatments which not only helped me relax but also they had a positive impact on my health and my digestive and cycle related issues improved too. I also really enjoyed the positive relationship I developed with my reflexologist. She was very intuitive - I felt heard. Whilst on maternity leave, in 2004 I started my reflexology training.

I continue to learn and develop my knowledge. I've recently completed my level 2 Reproflexology™ studies allowing me to offer greater fertility support and help empower ladies to help manage their cycles. I am also enrolled onto a menopause course and a facial cupping course. I like to keep busy.

my qualifications
Training with The Phillip Salmon School of Reflexology

ABC Level 3 Diploma in Reflexology, inc. anatomy, physiology & pathology (2007)

Facial Reflexology (Bergham Method, 2017)

Advanced Facial Reflexology (Bergham Method, 2017)

Reflexology Lymph Drainage (Sally Kaye, 2017)

Pregnancy / maternity Reflexology (Sally Earlam, 2018)

Fertility - Reproflexology™ part 1 - Pre-Conceptual Care (Seren 2019)

Fertility - Reproflexology™ part 2 - Assisted Conception (Seren 2022)

Emergency First aid training Level 3 (2023)

'Making sense of Autism' (February 2021)

Understanding ADHD - (King's College London, April 2021)

Enhanced DBS check (March 2021)

Mindfulness for Children diploma. (February 2022)

Professional membership with the Association of Reflexologists (AoR)

Professional membership with the Association of Reproductive Reflexologists (ARR)

Fully insured with Alan Boswell Insurance

Registered with NHS Choices