Welcome - Reflexologist for Women and Children, for Pregnancy, Fertility Support, Health and Wellbeing. Based in Prestwood, serving High Wycombe, Amersham, Beaconsfield, Wendover, Marlow and the Chalfonts.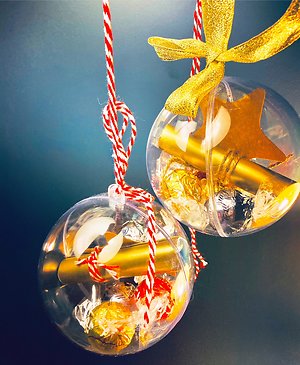 Gift Vouchers!!!
My gift vouchers are available to buy in a lovely gold envelope or in a bauble with chocolates as an alternative gift. The envelopes can be collected or delivered direct to you or the lucky recipient, the baubles are local pick up / local delivery only. They can be for facial or foot reflexology, or for my popular Ultimate Treatment which is a combination of both. They can be made out for a specific treatment or to a value of your choice from £40. The expiry date is extended from 6 months to a year.

60 minutes - £40
75 minutes - £50
90 minutes - £60
Add £2 if you would like the bauble, add £5 if the voucher is for a new client to allow for consultation and a longer appointment.

The bauble comes with voucher, 4 Lindt chocolates and star gift tag. It is for local pick up or delivery (no postage) They are reusable and the ribbon and string I use is all from my Christmas box and not bought specially to make them as eco friendly as I can 👍🏼
terms and conditions apply.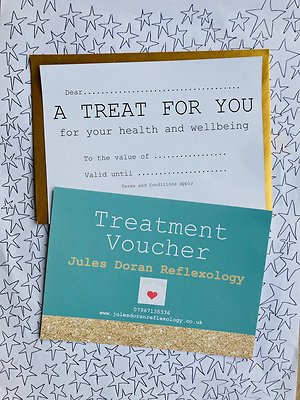 Hello and welcome to Jules Doran Reflexology,
I'm a fully qualified and insured reflexologist and a member of the Association of Reflexologists (AoR). I trained in 2004 and I have a particular interest in women's health particularly maternity reflexology and reproductive health. I work from my home practice in the lovely Buckinghamshire village of Prestwood, near Amersham, High Wycombe and Aylesbury, close to the Oxford and Hertfordshire borders.

My treatment room is a calm and tranquil space with off street parking. My treatments are informal, informative and confidential and appointments can be made for daytime, evenings and weekends. I also provide home and corporate visits to the surrounding area. Please follow me on facebook and instagram for news and availability.

"I have been a lover of reflexology all my adult life and have tried many different practitioners. Jules is by far the best I've seen. She is highly knowledgeable, wonderfully calm and offers an exceptionally relaxing treatment. I can highly recommend her as a traditional reflexologist, facial reflexologist or my favourite treatment, a combination of the two!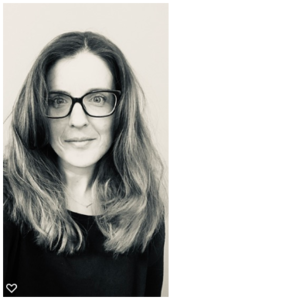 Covid Secure Workplace Policy
To ensure a safe practise I have put in place the following procedures following guidelines as advised by The Association of Reflexologists.
As a client, you will be required to;

✪ Complete a risk assessment before each treatment to ascertain if it is appropriate for you to have a treatment. I will e-mail this or call you before the appointment.
✪ Please don't arrive early as I have to thoroughly clean between treatments.
✪ Leave non essential items in your car (i.e bags, phones, coats, watches, jewellery)
✪ Wear appropriate, warm and comfortable clothing (my window will be open to ventilate the room)
✪ On arrival declare if there are changes in your health or your family unit
✪ Wash or sanitize your hands on arrival and before you leave
✪ Please bring your own face covering (mask or scarf)
✪ Bring your own bottle of water, tissues and blanket
✪ Post treatment please Inform me if you develop symptoms of Covid-19
✪ Please pay by BACS
I am really look forward to seeing you.
Treatments
- Reflexology for Health and Wellbeing - for common ailments, relaxation and wellbeing.
- Maternity reflexology - for all three trimesters of pregnancy, to help support with common pregnancy ailments, prepare for labour and the postnatal period.
- Reflexology Lymph Drainage - to stimulate the lympahtic stystem and support people suffering lymphodema. May be helpful in managing the symptoms of auto immune conditions.
- Facial Reflexology (Bergham Method) - Gentle pressure is applied to areas of the face, stimulating facial muscles and skin tone, great for well-being and calmness.
- Fertility and cycle related Reflexology
- Children's and teen Reflexology - Facial or foot, children respond well to reflexology, finding it calming and good for anxiety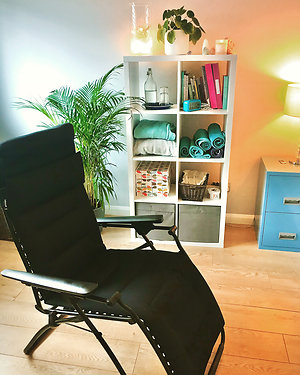 About me
I first experienced reflexology whilst working in a stressful job in London and struggled with stress and anxiety. I initially enjoyed the peace and calm that the treatment brought me but following regular treatments I realised what a positive impact they were having on my health and my digestive issues also improved. I was fascinated by the therapy and started a training course to become a reflexologist in 2004 at the Phillip Salmon School of Reflexology, a course accredited by the Association of Reflexologists who are also now my registering body. Whilst training I became pregnant and benefited from regular pregnancy reflexology treatments throughout my pregnancy and post-natally. I have since moved to Buckinghamshire and continued with my studies concentrating on women's health and I now specialise in treating for maternity, women's health, children and teens. Even after all this time, I am still blown away by the positive effects this therapy can have on the individual, both on their health and wellbeing. I am passionate about my job and find it incredibly rewarding as it allows me to bring peace, relaxation and healing into a person's life ❤ I work predominantly with women in Buckinghamshire, Amersham, Prestwood, High Wycombe, Aylesbury and surrounding villages. Male clients are welcome by client referral.

I am a Mum of 3 children aged 9, 13 and 15 and I understand how busy life can be and the importance of time out and self care. I also work part time in a school and I really enjoy working with children and teenagers who I think benefit hugely from treatments. I am experienced at working with children with SEN, I hold a current DBS and I am first aid trained.
Qualifications
ABC Level 3 Diploma in Reflexology (including anatomy, physiology and pathology)
Facial Reflexology (Bergham Method, 2017)
Advanced Facial Reflexology (Bergham Method, 2017)
Reflexology Lymphatic Drainage (Sally Kaye, 2017)
Pregnancy and Maternity Reflexology (Sally Earlam, 2018)
Seren Reproreflexology training (Seren, 2019)
First aid training (2016)
Registered with NHS Choices